New Mexico's Largest Pickleball Club (over 1,300 members)
The Courts are Free; So are We!
New to the game, or played for a while, but not in tournaments? You may wonder at what skill level you should enter. As you know, there are two tournaments coming up, one in August and one in September (click here for info). Both the tournaments are skill/age and pool play, so there is a lot of play, and you want to compete against those with similar abilities. On August 10 and 11, on courts 8 and 9 at Manzano Mesa from 6 pm to 8 pm, the ABQ Pickleball Club will have people available to give recommendations on how to rate yourself as well as information on the tournaments and other activities coming up. You will be playing pickleball and we will observe and recommend a skill level for you. You can play as little or as much as you want, and do not have to be there precisely at 6:00 and or for the full 2 hours.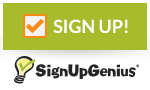 ---
Looking for a singles league? Click here for more information.
---
Check our online pickleball calendar for current venue
and tournament information.
---
Check out our current Volunteer opportunities.
We have lots of ways you can lend a hand
to make it better for everyone.
---
Tournaments are a big part of our pickleball life.
For more tournament information, click this image.
---
Click this image to find places to play in the Albuquerque and surrounding area.
---
Join the Club – It's free; keep up to date on playing
opportunities, locations, events, and area tournaments.
Click the image for membership information and forms.
---
Click the image to view
video and text training topics.
---
To view or add social events, or to see our Social Calendar and Message Board to find out what's going on with other Club members, go to our social calendar.
---