Volunteering for 2023
———————————————————————
Becoming a Club volunteer is your choice. Lead or follow; spend a lot of time or a little; share your knowledge, talents and skills; work with people or behind the scenes. It's up to you.
Please click on the button below to let us know what you can do for your Club.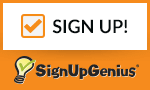 ———————————————————————
Volunteering: Our 501c3 Non-profit Club has too many community outreach functions now for them to be performed by just the few of us Coordinators and Executive Team members. We need volunteers to help and advise on many activities. This Club, your Club, is loaded with talented, passionate and skilled members like you, who can contribute so much to our growing Club. What is required of volunteers? (Good News: There will not be meetings you have to attend unless you want to.) We just need your fresh, new ideas and your participation to bring them to fruition. Tweaking President Kennedy's inspiring words a bit: "Ask not what your Club can do for you, but what you can do for your Club!" 
Some Volunteer Opportunities:
Are you a member who likes to give back to the community and maybe wants to lead a tourney for the Roadrunner Foodbank?
Are you a member who loves Facebook and would like to be our Facebook manager?
Would you like to be a pickleball trainer? (beginner-advanced)
Do you like social events and want to lead a couple of those a year? 
Maybe you know the rules and want to be referee or serve on the ref committee?
Tournaments committee – plan food, refs, desk help, etc.
Welcome committee: welcoming new members.
Do you like going to places to get donations (like restaurants or sporting goods stores) for our Club events?
Do you like playing ladders and have other ideas like that to share?
Do you like singles and want to coordinate training and play dates?
Are you interested in helping the Executive Team Treasurer with budgets or planning donations on behalf of the Club?
Or just have ideas that we have not thought of?  
AH!  Now you can see why we NEED YOUR SKILLS and IDEAS to keep making our Club the fabulous, growing, community service organization it is!
Please sign up using the form above, and we will get back to you. If we don't have more members contributing in some way this upcoming year, your officers will be over-extended because they are doing too much. 
No volunteer contribution is too small or too big!