Volunteering for 2022
———————————————————————
Becoming a Club volunteer is your choice. Lead or follow; spend a lot of time or a little; share your knowledge, talents and skills; work with people or behind the scenes. It's up to you.
Please click on the button below to let us know what you can do for your Club.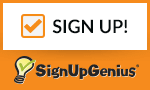 ———————————————————————
For any successful tournament, we need volunteers. Please provide help if you can. The following assistance is needed:
1. Brainstorming Help Needed: Participate on the Tournament committee to brainstorm and determine dates and formats for coming tournaments. Please contact Gary Rutherford (ruthergary@aol.com). /p>
2. Desk: We need several volunteers to help work the desk, including computer work, posting scores/matches. Please email Gretchen (gdenman@yahoo.com) if you can help. Additionally, if you are interested in learning pickleballtournaments software, and helping run the computer systems during other tournaments, please contact Gretchen.
3. Referees. For those who can referee some tournament matches, please email Nancy Lesicka (nlesicka@comcast.net) or Gary Rutherford (ruthergary@aol.com). Your help is greatly appreciated.
3. Advertising: If you wish to advertise at any tournament (with or without a banner) or know of a business which would, please contact Linda Williams at mimisplace53@gmail.com.
4. Other Tournament Help Needed: If you can help for a portion at any day of tournament with court preparation, cleanup, medal presentation (need enthusiastic volunteer), photography, raffles, and providing water for players and spectators, as well as lunch information and ordering, please contact Gary Rutherford (ruthergary@aol.com). Please let us know what days and hours you would be available.