Watch this page for news of upcoming tournaments in and around New Mexico during the upcoming year.
2021 Tournaments
Dec 5th Free Skinny Singles tournament; All Skill Levels Welcome!
Do you BELIEVE this weather! Forecast for December 5th is sunny and 58 degrees for the high, so, the ABQ Pickleball Club decided to celebrate by having its FIRST free Skinny Singles Tournament on December 5th, from 11:45 AM to 2 PM at Manzano Mesa. (Donations are gratefully accepted.) All courts are reserved, and all levels are encouraged! So, sign up by Saturday December 4 for this timed ladder style tournament!
In the Skinny Singles Tournament , you and your opponent play only one side of the court. It is basically a modified version of pickleball with a combination of both singles and doubles strategies. This game can improve your skills, planning ability, strategy, and accuracy without sprinting from side to side. It's a fun alternative to full court singles. Rules and strategies are at many internet locations, one example is https://www.pickleballsinfo.com/what-is-skinny-singles-pickleball/. Prizes will be given for the men and women winners.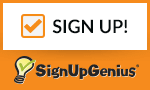 ____________________________________________________________________