Referee Training Coming up!
Due to scheduling conflicts at Manzano Mesa we will hold the Wednesday January 15th and Saturday January 18th sessions at Jerry Kline Tennis Center at 7001 Constitution Ave. NE  (Louisiana & Constitution, just South of I-40) from 10:30 to noon in the clubhouse.
The Refresher & Outdoor Practice Sessions will be held at the Manzano Mesa Outdoor Courts on Wednesday January 29th and February 1st also at 10:30 to Noon.
The goals: to teach tourney competency, build new knowledge base for refs. The training modules will be 2 sessions for 90 minutes per session. Both the Wednesday and Saturday sessions will consist of two parts.  The first day will be in the classroom primarily learning to use the USAPA scoresheet and why it is important to complete it as taught by USAPA.  The second day will be practicing those skills on the court.
In February the group will go out to the Manzano Mesa courts and practice their reffing skills with those playing on courts.
To ensure your place in these sessions, please fill out and submit the form below, or contact Nancy Lesicka at nlesicka@gmail.com.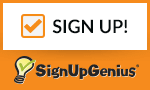 ——————————————————————————-
If you are interested in or have questions about referee training, complete and submit this form:
——————————————————————————–
USAPA Rulebook
USAPA-IFP Referee Handbook 12-1-15 (Go to USAPA for more referee tools.)
Official USAPA Scoresheets
——————————————————————————
Here are pictures of our recognition of Joe and Linda. They have retired as our Reffing Coordinators. They have done this job for many years. They have put energy, effort, time, and they have reffed MANY tournaments even though they did not play in them. They have trained many of our club members and have kept up on the rules of the game. They were given a picture with signatures from our APC members to thank them. They were given a visa gift card just to say THANK YOU from the club they helped grow and support. They love this game just an many of us do.
We the Albuquerque Pickleball Club thank you.
**Joyce **
———————————————————————–