Volunteering for 2021
Even though we are all struggling with the COVID-19 pandemic, not playing or seeing our pickleball friends as much as we would like, you can still be part of pickleball in New Mexico.
Are you ready to give something back to the ABQ Pickleball Club and the greater community?
For all tournaments, volunteers are greatly needed and appreciated. We are looking for volunteers in the following categories:
a. Computer desk work(quick training available) and posting of scores/matches (email Gretchen at gdenman@yahoo.com)
For the following volunteer opportunities, please email Gary at ruthergary@aol.com :
b. Referee volunteers and coordination at the desk
c. Check-in
d. photos and medal presentation
e. Set up courts for competition
f. Clean up after competition
Here is your chance to be included in planning, training, events, communication and leadership of your pickleball club for 2021.
Becoming a Club volunteer is your choice. Lead or follow; spend a lot of time or a little; share your knowledge, talents and skills; work with people or behind the scenes. It's up to you.
Please click on the button below to let us know what you can do for your Club.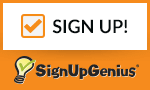 Here is a complete list of the committees that we are building, so you can get a better idea of what we are looking for:
ABQ Pickleball Club Committees 2021
Let's make 2021 the best giving, sharing, and socializing year yet!!
A. Communications – Dale and her committee
B. Facebook – John K. Elaine H, Jim B
a. Show club accomplishments
b. Advertise events
c. Recognition of athletes (all events, not only club)
d. Recognition volunteers
e. Add to website
C. Social Calendar – Joyce
a. Non-club activities and calendar
b. Club activities
c. Court 19
D. Resources/Financial Objectives – Nancy, Gary R, Bob W, Gretchen
a. Estimate costs per year (potential if senior affairs doesn't sponsor club in 7 indoor facilities)
b. Monies currently per year
c. Other fund raising activities (goodwill, shirt sales, etc)
d. Insurance documentation
e. Maintaining nonprofit with state and federal
f. Money for porta potty
g. Trainers insurance
E. Membership and Promotion – Gary R, Linda W
a. Open houses
b. Press, etc.
c. COA approval of club board
F. Tournaments – Gary R, Nancy L, Linda W, Gretchen, Jim C
a. Mini-tournaments (dates, locations, styles)
b. Larger tournaments
c. New tournaments (i.e. east vs. west, etc)
d. Club to club tournaments
e. Prize giveaways/donations
f. Rewards
G. Referee – Nancy L, Ed W, Kris K, Linda R, Elaine H, Nancy Sh
H. Training – Nancy L, John K
a. New people, intermediate, advanced
b. Improvement of skills
I. Leagues – Stacey, Rod C, Nancy Sh
a. Team
b. Singles – Rafael, Nancy Sh
J. Manzano Mesa – John K, Nancy Sh, TJ
a. AED
b. Clean up – Kris, Melissa
c. Welcoming format
d. Map and Club board
K. West side liaison – TJ
L. Community Service – Nancy L, Linda W