ABQ Pickleball Club periodically sends out email communications to keep our pickleball community informed of upcoming events and other pertinent information. Check here to see what emails have gone out!
---
Current Emails
**********************************
11/28/2021
Dec 5th Free Skinny Singles tournament; All skill levels welcome!
Do you BELIEVE this weather! Forecast for December 5th is sunny and 58 degrees for the high, so the ABQ Pickleball Club decided to celebrate by having its FIRST free Skinny Singles Tournament on December 5th, from 11:45 AM to 2 PM at Manzano Mesa Pickleball Courts. (Donations are gratefully accepted.) All courts are reserved, and all levels are encouraged! So, sign up by Saturday December 4 for this timed ladder style tournament!
In the Skinny Singles Tournament, you and your opponent play only one side of the court. It is basically a modified version of pickleball with a combination of both singles and doubles strategies. This game can improve your skills, planning ability, strategy, and accuracy without sprinting from side to side. It's a fun alternative to full court singles. Rules and strategies are at many internet locations, one example is https://www.pickleballsinfo.com/what-is-skinny-singles-pickleball/. Prizes will be given for the men and women winners.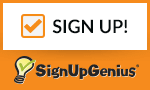 ************************************
1. On those Dark and Stormy nights and days when you are looking for somewhere to play, there are many indoor venues that have opened for pickleball. Information is on abqpickleball.com under the pickleball calendar. The ABQ Pickleball Club works with the City and County at many community centers to provide pickleball opportunities. Los Vecinos Community Center, Manzano Mesa Multigenerational Center, and Paradise Hills Community Center have been open for pickleball for several months.
Currently, there is an indoor mask requirement at all indoor city and county facilities.
In addition, the ABQ Pickleball Club has worked with the Albuquerque Family and Community Services to continue to expand openings (see flyer below). Family and Community Services have requested that we let Club Members know that the hours are held for pickleball through January and may be continued afterward depending on the demand. There is no cost for this activity. Don Newton/Taylor Ranch Community Center (Monday evening, Friday morning), Cesar Chavez Community Center (Monday thru Friday morning; Tuesday and Thursday evening), Johnny Tapia Community Center at Wells Park (Monday and Friday mornings) and Los Duranes Community Center (Tuesday, Thursday, Saturday morning; Monday evening) opened recently and the latter two include training for new players (contact information at abqpickleball.com). In addition, Thomas Bell Community Center (Thursday/Friday mornings) and Alamosa Community Center (Wednesday evening) are opening for pickleball. You can go with groups or join in. In some cases, you may need to ask at the desk for the equipment-nets and balls are provided.
2. The ABQ Pickleball Club has some stylish long sleeve shirts for sale at the rock bottom price of $15. If interested, contact Nancy Lesicka at 505-710-0246, limited quantities are on hand.